We've all seen the celebrities showing off their beautiful pearly whites. Beyond looking after their teeth carefully, many celebs will use cosmetic dentistry treatments to add a bit of sparkle. But don't assume that this is just for the stars: you too can benefit from cosmetic dentistry to enjoy perfect teeth!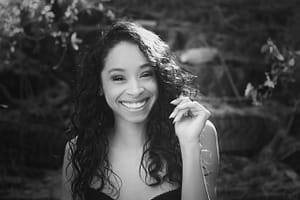 There are many simple, quick and painless cosmetic dentistry treatments that can dramatically improve the appearance of your teeth – sometimes in just a few hours. So where should you start? Here are some popular treatments that are available for all.
Teeth Whitening
If you're undecided about treatments, teeth whitening is a great starting place. This classic treatment is quick and easy. Even better, you can do most of the work from the comfort of your own home.
Everyone's teeth can get stained and discoloured over time. Teeth whitening or teeth bleaching makes a dramatic improvement in a couple of weeks.
First, arrange an appointment with our experienced dentists to create the custom bleaching tray for your teeth. Once you've got your tray, you just need to fill it with bleaching gel and wear it overnight for two or three weeks.
The results are amazing! Even better, your teeth will look whiter for about two years, after which you can simply apply more whitening gel and do it again.
Composite Fillings
Composite fillings are another popular cosmetic dentistry treatment. Many people have silver fillings from years ago, and these can easily be replaced with composite fillings. These are white in colour so they are less noticeable.
Composite fillings can also be used to repair chips and improve the overall appearance of your teeth, as well as building up a tooth where not much structure remains. In short, they provide a simple solution and can have a big impact.
Crowns
Dental crowns are used to repair teeth. They are often used when a tooth is broken down quite extensively, and the crown is used to protect the tooth that remains.
Crowns essentially consist of a type of cap that is the same colour as your teeth. The natural tooth that remains is prepared during the first session, and the crown is applied in the second session. It provides protection and adds strength, but it also improves the appearance of the tooth.
Veneers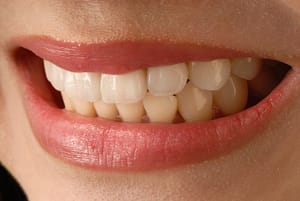 Veneers are used to improve the colour and shape of a tooth. A veneer is a thin layer that is the same colour as your teeth. When a tooth needs fixing, this layer is simply bonded to the front of the tooth (usually one of the front teeth) to give it a completely new look.
Very little preparation is required, making it a quick and easy cosmetic dentistry treatment option.
Show the World Your Smile
These are some of the best cosmetic dentistry treatments available to dramatically enhance the appearance of your teeth. They are quick, simple and accessible, and you can arrange any of them at Hope Park Dental Practice.
We offer a large range of specialist treatments for everyone. We will explain the process, help you decide which is the most suitable treatment and carry the treatment out at our state of art dental practice. We work closely with skilled and experienced dental technicians to give you the best results. So give us a call to find out how we can help – and enjoy the confidence to smile again.